upGrowth team is now Google Green Belt Certified Digital Guru 2020!
 About upGrowth
We are a digital marketing company based in Pune, we have expertise in bringing unique strategies based on data-driven experiments to help businesses disrupt markets. Last year we were able to achieve overall business growth of 20% through Google Ads for our client Lendingkart. Our holistic approach to the ad strategy paid rich dividends and Lendingkart's qualified leads started increasing exponentially. In fact, we observed an increase of +54% total conversions! 
In 2018, upGrowth earned the Google Partner Badge – recognized as an elite business partner by Google. The companies who have proven expertise and the ability to help businesses to succeed online.
The badge also shows that upGrowth has met Google Ads spend requirements and delivered client revenue growth. It also states that our Google Ads experts team has passed Google Ads product certification exams, and they stay up -to -date with the latest product information.
The milestone doesn't end there, in 2019 we were proud to be a part of the Google Elevator Program.
We were selected by Google as one of the top 20 (out of 5000) partner agencies around the Globe for the year. 🔥
Google Elevator is a digital agency program that works with the leadership of selected digital agencies that demonstrate high performance for their clients and show the capabilities of rapid growth and an expanding client base. It is a special opportunity to accelerate our growth, upskill our team and gain extra support from Google.
The journey gets even more interesting as we enter 2020!
We were nominated to Digital Guru 2020 — and we attended a comprehensive, multi-step training program designed to help Google's most valued agency partners build expertise across Google's suite of advertising solutions.
An overview of the content that was covered in Digital Guru 2020, it is a year-long program and the candidates have to successfully pass to qualify for the next belt.
Green Belt:
Explore how Google can help with media planning tools; engage in decision-making workshops for lead generation and brand awareness
Blue Belt:
Discuss strategies for seasonal activation; engage in decision-making workshops for app engagement and driving online retail sales
Black Belt:
Get comfortable with sales presentations and objection handling
Our agency's Google Relationship Manager had nominated 4 digital marketing specialists from our team, who were informed about it. The real excitement started when we received the invitation mail with the context – Google Digital Guru Green Belt 2020 | Register Now!
This was a virtual meet to be held for the first time! For the past years, Google had conducted events in metro cities like Mumbai, Bangalore and New Delhi. 
What was expected from our team upGrowth?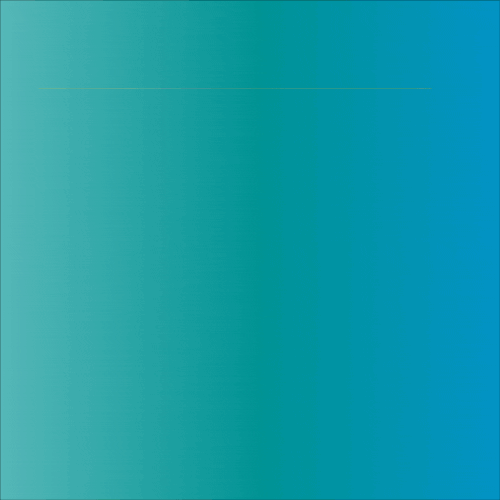 Show up. Participate. Engage.
Here are the series of events that started falling in place before D-Day!
They sent us details to join the virtual event a week before the main event – including a unique token code to log in to the web app.
As the next steps, we had to take a  pre-Green Belt quiz and create our profile on the Digital Guru web app by 20th July 2020. 
In order to unlock the Digital Guru Green Belt, we had to score at least 5 points in the quiz with just 2 attempts. 
Here is an example of my scoreboard 😃
This was a one-day virtual training on Google ad products covering Performance (Search & Display), YouTube, and GMP.
The excitement had reached its peak and the day started at 10:00 AM, we logged in to our web app and went directly to the live stream.
Here is a sneak peek of our virtual edition of Google Green Belt.
Our host Ms. Manisha Gandas is an amazing person who made this virtual learning journey really commendable. She guided us throughout the sessions, cleared our doubts on live chat and helped to keep the schedule on time.
Agenda
They divided our virtual green belt training into 5 main parts – 
Learning And Sessions
Speakers took us through the main topics with case studies and presented unique tools and tricks we can make use of for clients.

Upon completion of each session agenda, we had mini-quizzes known as Schwags and the winners received e-vouchers!
 We were divided into a group of 20 to 25 participants with a mentor to attend two major workshops. ( Work together on a fictional client case, answering multiple-choice questions about what marketing campaign steps to take for the client.)
Workshop: Driving Lead
Workshop: Driving Brand Awareness
Tambola  
 We had to gear up for an exciting and fun game, winners received exciting gift vouchers and it lasted for around 15 mins.
Virtual Cafe
In the break, we were able to interact with fellow participants and got an opportunity to get social as if we would have been present at the venue physically!
Photo Opportunity
A brilliant way to capture the good times here indeed!
I'm sharing a few mind-blowing statistics I learned in my sessions.
A ] The Google Display Network is the oxygen of online advertising – It helps you find users, connect with them, and ensures that you are always top of mind!
B ] Responsive display ads also support video assets.
Engage customers with sight, sound and motion 

Drive improved performance results with video:
C ] 85% of online consumers will take a product-related action within 24 hours of discovering a product that meets their needs.
D ] Globally, the video will be 82% of all consumer Internet traffic by 2021
E ] YouTube continues its explosive growth. Impressions across YouTube home have grown 5X over the last three years.
F ]  YouTube home has increasingly become a destination, driven by better recommendations, experiences, and content. Over the last three years, watch time from content discovered on home has grown 10x.
G ] Reach the audience most likely to do business with you starting with those who just searched for you on Google – 86% of people turn to Google for ideas about what product to buy.
H ] Google has the richest collection of audience data in the world to fuel your planning, buying and measurement.
After the session, we had to pass and complete the assessment by Friday 24th July at 9pm. This assessment had 17 questions spanning all the content that was covered. The passing rate is 70% i.e 12 correct questions out of 17.
Here is how much I was able to score and that also qualifies me to pass my Google Green Belt Certification!
We will be getting our e-certificates soon on our email id! Stay tuned to our social channels for more updates regarding the same.
Next, we will be completing our Blue Belt followed by Black Belt Certification by this year-end! 
I'm glad to be a part of team upGrowth and looking forward to scaling my client's business performance with the knowledge I've learned so far.