Top 5 Gen Z Marketing Strategies
You've probably heard the news: Gen Z (people born after 1995) can be a tough nut to crack: attention spans are shorter; their access to information is wider, they don't check their email as often and they prefer doing most things entirely online.
But there's no need to panic. Every generation, from Baby Boomers to Gen X to Millennials have posed their own unique set of marketing challenges, and marketers found a way to adapt and cater to their needs. So all you need to do is craft your marketing message keeping in mind the differentiators. Gen Z is tech-savvy, and the good news is, you have access to the same technologies as them, making it easier to reach out. Here are 5 strategies to help you get your Gen Z marketing right!
1. Visually Appealing, Interactive Content FTW
Thanks to being born in the era of smartphones, a changing customer persona can be seen in Gen-Z, where they have somewhat of an addiction to eye-popping imagery. Create images, slideshows (for Instagram), and videos to grab their attention. The meteoric rise of TikTok is proof that short-form video marketing is the way forward: with over 500 million users, a huge chunk of that being Gen Z, the platform represents a unique gateway into their minds (and pockets) for marketers. Instagram stories are a great way to showcase a little behind-the-scenes action from your brand with simple videos. And, since both TikTok and Instagram stories have the benefit of effects and overlays, it is a goldmine for influencers and brands.
Gen Z-ers also crave interactive content – they want to be able to do something, take some sort of action, with the content before them. Anything from simple tagging and commenting to polls (on Instagram and Twitter) is a good way to pull them in; once they are engaged, you can gently nudge them towards taking another kind of action, namely, purchasing your product or service.
2. Invest In Video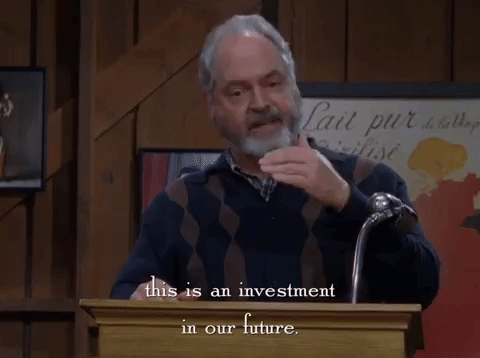 TikTok and YouTube are proof that the future is all about video. Both these platforms should be used in millennials marketing and Gen Z marketing. In fact, YouTube is one of the most popular websites in the world, making it one of the most powerful marketing tools.
A survey from Google has some impressive Gen Z stats: it indicates that YouTube is where this group turns when they are in need of entertainment or cheering up. The survey goes into more detail, highlighting how 70% of shoppers, especially Gen Z men, say online video has helped them learn more about an auto product they've had their eye on. 75% of shoppers polled admitted to using a Google product like Maps, Search, and YouTube to help with their shopping. Teenagers actively use the platform, with 80% using it to expand their knowledge, 68% to improve skills or gain new ones, and others say they use it to take a break – and that's just some of the reasons why Gen Z is on YouTube.
It can serve as an effective marketing tool if you package your videos the right way. Cosmetics brand Glossier, which targets Gen Z women, has 150k+ subscribers, and regularly uploads videos of celebrities and influencers sharing their makeup and skincare routines – along with plugging some of Glossier's products. Energy drink Red Bull has a whopping 8 million subscribers and collaborates with vloggers to post lifestyle and adventure videos. So, the key takeaway is – if you're going to invest in a marketing channel, make it video!
3. Don't Take A Blanket Approach With Social Media
Social media is where Gen Z turns to for a variety of things, from social interaction to news to discovering new products and services and even tutorials, and if statistics are to be believed, they check their accounts on an hourly basis.
As a marketer, social media is a tool you must use to your benefit – but in the right manner. Each social media offers something unique to the user, and you need to tailor your content and approach to fit it. Facebook is generally seen as a platform where one can get information. Instagram is image-centric and allows brands to showcase their aspirational selves, while Twitter is great for updates, polls, and chats. Create content that speaks to each channel and each type of user; there is no one-size-fits-all approach when it comes to social media. So craft effective content marketing strategies and post them on the right platforms.
4. Choose The Right Influencers
Some of the biggest influencers of our time are the Kardashian-Jenners, Cristiano Ronaldo, Ariana Grande, and Selena Gomez. But getting them to post about your product isn't exactly possible. Instead, try to tie up with micro-influencers – people with a following between 1k and 100k. Why? Not because it may be easy to get them on board, but because studies show that once the 100k mark is crossed, engagement levels tend to drop. Micro-influencers drive 60% more engagement, which means that by tying up with them, you are getting more eyeballs on your brand.
5. Engagement Is Key
We spoke about engagement and how it helps drive more people to your brand. Well, one thing Gen Z expects in return is the same level of engagement from the brand itself – or else, you could face the wrath of bad reviews. Gen Z wants an interactive experience when they communicate, and they expect brands to respond and reply to comments, queries, and feedback. Here again, it should be more than just a smiley or thank you – if you have received positive feedback, reply with a genuine message that speaks to the user. And negative feedback simply CANNOT be ignored. Take the time to understand what the problem is and make followers understand that you are acknowledging the issue and doing what you can to resolve it. Giving Gen Z followers your undivided attention goes hand-in-hand with boosting brand loyalty.
Now that you have an idea about what to focus on, you'll be able to tailor your campaigns to suit the tastes and preferences of your Gen Z audience. What approach will you start with? Let us know in the comments below!